Different Types of Loft Conversion
When choosing to convert a loft, you have to consider the type of conversion that's both most appropriate for your property and most suitable for your goals.
Internal Loft Conversion
An internal conversion is the most affordable and easiest form of loft conversion as it requires very little structural changes. An internal loft conversion takes the space that is already there and adapts it to work as a usable room. You'll need to add roof windows, insulate the loft and strengthen the floor but most likely you won't need to complete major structural work.
It's also likely you won't need planning permission; most houses have permitted development which loft conversions often fall under – particularly internal loft conversions.
If you live in a conservation area this might not be the case. If you're going beyond the limitations of permitted development you might need permission, but this is unlikely with internal loft conversions. Your builder or architect will be able to give you more guidance on this.
Dormer Conversions
Dormer conversions are often more costly than internal loft conversions, but they do provide more space and are more flexible if you want multiple rooms. There are different varieties of dormer conversions available. Check with your builder or architect on which ones are suitable for your property and the aims of your project.
Single Dormers
Single dormers are the most affordable and easiest way to add additional space to a loft. A double set of single dormers can also be added to provide a symmetrical aesthetic and more space. They're favoured in areas where planning permission for bigger projects might not be permitted, such as conservation areas.
Full Width Dormers
Full width domers result in a much bigger space as they provide additional height to one side of the loft. While otherwise a loft would slant and eventually become unusable space, with a full width dormer the roof height is raised to a flat level.
Side Dormers
Houses with a hipped roof (a roof with four sloping sides rather than just two) sometimes require a side dormer. If access to the loft is located under the hip, a side dormer might be required to create enough space to install effective access into the attic room.
L-Shape Dormer
Properties that have an additional build to their rear, for example, might suit an L-shape dormer. They are particularly popular with houses built around the Victorian era that have been extended. An L-shaped dormer adds a lot of extra space so if you really want to maximise your loft conversion, this is the best option. It more or less duplicates the space of the below floor, so you could end up with two or three additional rooms in your loft space.
Hip To Gable
Rather than using a side dormer on a house with a hip roof, it's also an option to replace the hip with a gable wall and extend the roof over the gable. This expands the headroom in the loft space and makes it suitable for a conversion.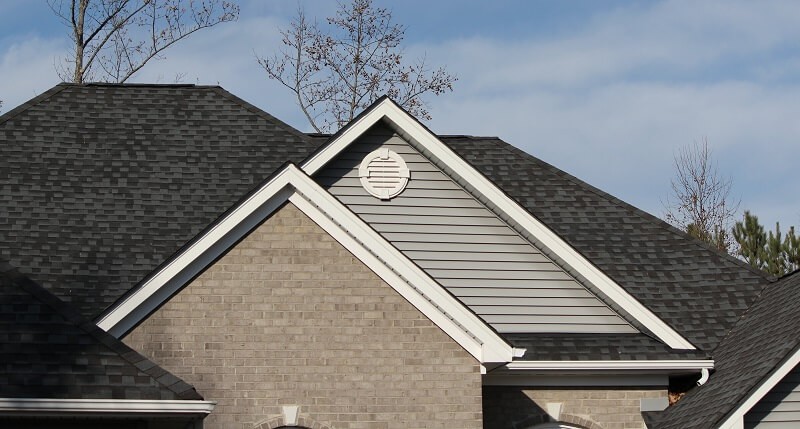 Mansard Conversions
In addition to internal loft conversions and dormers, mansard conversions are also an option. These are usually the most expensive, will always require planning permission and are likely going to take a long time to complete. However, they will add a lot of extra space!
When looking into how to convert a loft, discuss the best option for your building with your architect or builder. It will depend on your house as to what's most suitable.
Budget & Cost
Understanding your budget is vital before starting a loft conversion. A loft conversion typically costs around £21,000 – £44,000, but the cost of converting varies considerably between different projects and locations. The best option is to talk to a builder and ask for a quote.
Be sure you have enough money saved up in advance of the project and that you have a good understanding of cost expectations from your builder or project manager. Ask questions such as: is there a possibility of additional costs; can I pay in monthly installments; is there a deposit required; do I have to pay upfront?
Make sure you have an understanding of what is included in the loft conversion. Does it include flooring installation, light fittings and roof window blinds? This will help you to ensure you have the budget to not only get the loft converted, but to make it feel like a home afterwards!
Article: 12 common roofing problems (and how to fix them)
DIY or Professionals?
Depending on your skills and experience, there might be some parts of the loft conversion that you can do yourself. However, converting a loft is a big job and hiring a professional will ensure that the final attic room is safe, warm and long-lasting.
If you have experience in some elements of home improvement or building, you could always hire professionals to cover other elements. This will save you money, while still ensuring the final attic room is of a high quality.
Looking for roof window installers? View our map to find your local Dakea stockist and installer.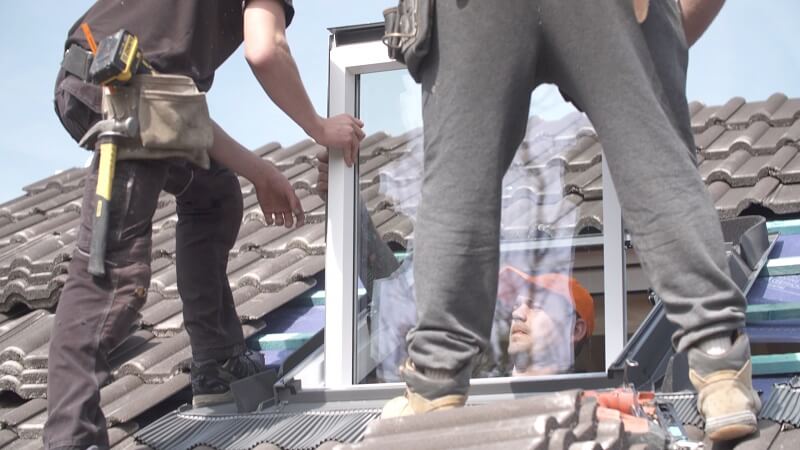 Planning Permission & Building Regulations
Before going ahead with a loft conversion, it's essential to understand your building's regulations and whether you will need planning permission.
Most buildings come with a level of permitted development that will allow for basic loft conversions. If you're planning a bigger project, or live in a conservation area, you will need to check before going ahead and get planning permission where it's required.
Designing a Loft Conversion
A loft conversion will need building regulation approval before it can be built. This is different to planning permission and is designed to ensure that any changes to a building will be completed safely. Alternatively, you can have the work completed by a trader registered with a competent person scheme.
In many cases, for the building regulation request to be successful, you'll need a thorough and professional design to submit. In addition, having a design, particularly if it's been approved by building regulators, will make it much easier to get an accurate quote from a builder.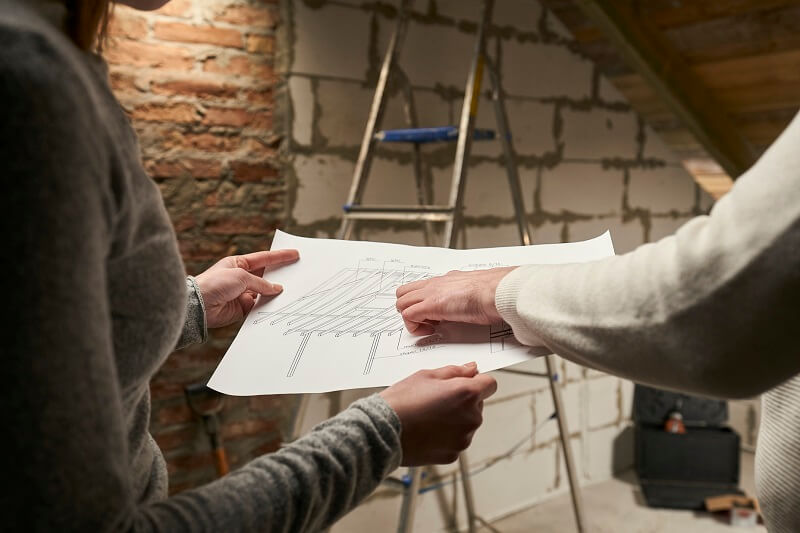 You may prefer to talk to a builder about your plans and goals first, and have them draw up a design. It will depend on your skills, experience and budget as to what will work best.
Always remember, the design stage of a loft conversion is essential and shouldn't be rushed!