Roof Windows
Installing a roof window can greatly reduce the risk of condensation, particularly in kitchens and bathrooms. Roof windows provide an additional source of light and, if you select the right roof window, are at lower risk of developing condensation problems than standard window designs. Look for:
Moisture resistance – This added feature tackles issues that arise from the humid environments of kitchens and bathrooms, which reduces the risk of condensation.
Triple glazing – three pane windows have better U-value to reduce heat loss and make it easier to keep the room warm
Improved insulation design – such as argon gas used between panes. Keeping the room warm reduces the risk of condensation.
PVC frames – In contrast to wooden frames, PVC offers much better resistance to mould which can develop in moisture-rich environments
Try Dakea's Better Energy PVC roof window range, which encompasses all the above features and is ideal in preventing condensation in kitchens and bathrooms.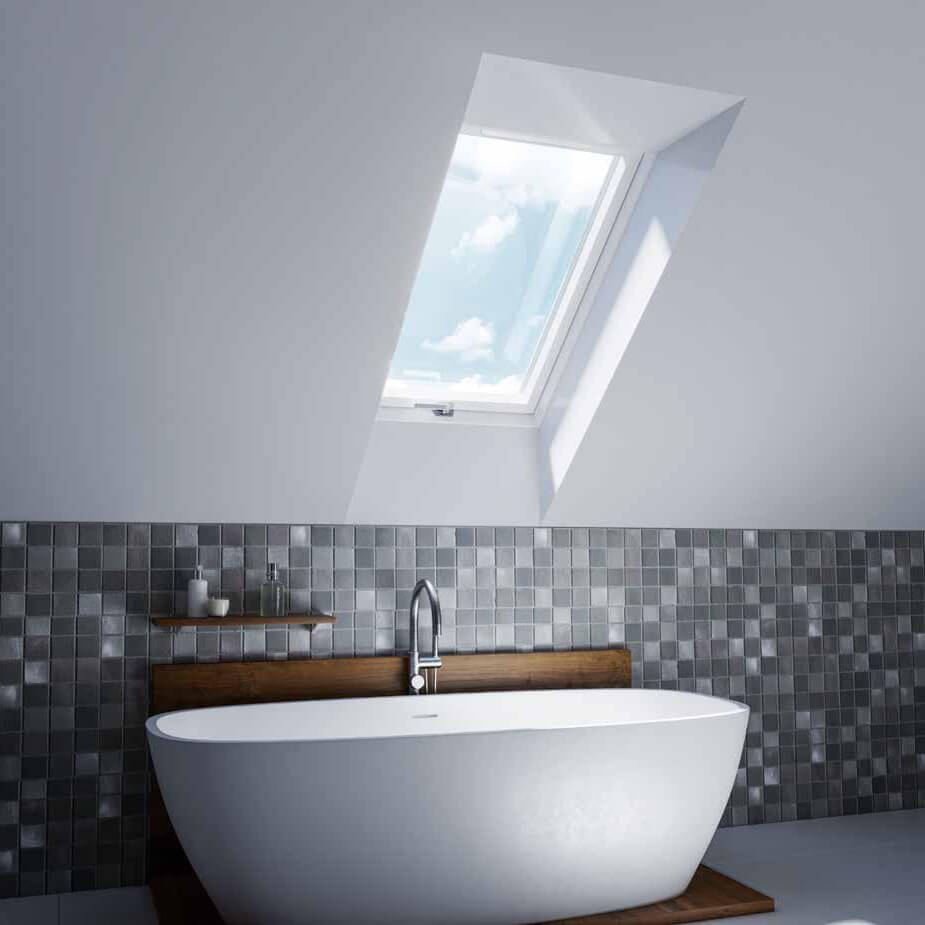 Ventilation Improvements
Air valves are an essential part of any mechanical ventilation system. Installing them in a home allows air to be extracted from a room into the ventilation ducts. They can be adjusted according to the building's specific ventilation requirements.
It's worth noting that if you don't have an extraction system in your kitchen or bathroom, this will make a big difference. They can cost around £400 to install, but help to remove moisture-rich air created as a result of cooking or showering, and replace it with fresh air.
Window vents can be added above windows to allow air to move through the room and prevent moisture condensing on the window panes.
Air bricks can be installed in rooms that struggle with poor ventilation. These are bricks that allow air to move through them to enhance a gravitational ventilation system.
Openable roof windows allow moisture rich air to escape (as warm, moisture rich air will rise higher into the room) and improve ventilation.
In loft or attic conversions, as well as openable roof windows, roof ventilation tiles or soffits can be installed to encourage air movement through the room. Attic conversions are often at a high risk of developing mould due to condensation, because they can be hard to insulate and ventilate. Ensuring a good ventilation system is essential during construction or conversion of these rooms.
Condensation can also be created & found in cold and warm attic rooms. If this is a concern to you, read our article on how to insulate an attic today.
If you're a house builder or window installer, explore Dakea's quality roof windows and skylights. We have a fantastic range including windows ideal for combating condensation. If you're a homeowner looking for help, chat to a local tradesman.