Dakea works with professional roofers day-in-day-out and has picked up plenty of tricks-of-the-trade along the way. Here are the 12 most common roofing problems a homeowner, and therefore a roofer, might encounter and what to do about them. We've broken each down with recommendations for homeowners and guidance for roofers.
The 12 common roofing problems are:
1. Faulty Roof Installations
If you're a homeowner and notice leaks or draughts following a new roof installation, there is likely an issue with its installation. Some examples include: improper fixing of tiles, which could lead to tiles being blown off during high winds; placing tiles incorrectly, which could lead to water entering the roof and causing water damage.
Homeowner Guidance:
Prevention: Always choose a reputable roofing company to do work on your home.
Solution: If you spot problems shortly after having the roof replaced or installed, call the company back and get them to take a look. If they're at fault, they will usually fix it for free.
Roofer Guidance:
Prevention: Ensure you and your roofers have the most up-to-date training, and any apprentices or inexperienced staff can shadow a more experienced team member.
Solution: If a customer contacts you having spotted an issue, be attentive and responsive. It's natural for things to be missed occasionally, but fixing the issue in a timely manner is vital to ensuring the customer is still happy with your service.
If you don't think the matter is urgent, and you have higher priority Solutions, explain to the customer why it's not urgent (for example, it won't cause any permanent damage) and reassure them that you'll sort it – it's even better if you can get a fixed date in the diary.
2. Moisture & Water Damage
Moisture and water damage is actually a symptom of other problems, but it's the most common symptom! If it's located in the top of a house, or is clearly related to water drainage, then it's a sign that something is wrong with the roof and/or associated parts. Sometimes this might be damp patches appearing on attic walls, or around drain pipes. Other times, it might be actual drips of water!
Homeowner guidance:
Prevention: Proper roof maintenance will help to prevent this, but it's not always possible to catch everything. Ensure your roof and drain pipes are regularly cleaned. Have a professional check the roof at least every few years, or after any extreme weather to ensure there's no damage. This will help to prevent any long term water damage.
Solution: If you spot damage you think is likely to be from the roof, call a local roofer as soon as you can. If water is allowed to build up, it can lead to more serious (and expensive!) damage.
Roofer guidance:
Prevention: You could launch a sign-up scheme wherein you contact previous customers a certain number of years after their new roof was installed for an inspection to ensure there's no damage that could lead to water entering the building. You could offer the inspection at a reduced price or for free, particularly if it's likely to lead to more work on fixes.
Solution: Of course, you need to take any calls about water damage seriously as it can cause lasting issues for the property. Look for the most common causes first such as missing or loose tiles, damaged flashing etc.
3. Damage from Trees
Damage from trees is an extremely common cause of roofing problems. Trees can break onto roofs, but also, branches can rub against tiles over a long period and wear down their protective top coating.
Homeowner Guidance:
Prevention: Keep any trees that are close to your property well trimmed, especially in the lead up to winter when weather conditions often become worse. Watch out particularly for branches that are starting to grow out above your roof.
Solution: If you've spotted damage from trees or following extreme weather, you should call a roofer to inspect the damage. They'll be able to provide specialist knowledge as to how extensive the damage is and provide a quote to fix it.
You'll be pleased to hear that some house insurance companies do cover damage to a roof from trees – but you'll need to check with your insurance company, as it's not covered by all and in all circumstances.
Roofer Guidance:
Prevention: There's little you can do as a roofer to prevent damage from trees or extreme weather – bar selecting high quality materials and strong roof windows! If you notice any trees that could pose a hazard in the future, you should let the homeowner know to keep an eye out!
Solution: Trees can cause a variety of damage, so it'll depend on the case as to what you'll need to do to tackle it. Of course, it will always start with inspecting the roof and assessing the damage. Once you've done this, you can provide the homeowner with the most accurate quote you can to fix the issue.
You should be clear what has caused this issue so the homeowner, where possible, can do their best to prevent it happening again in the future.
4. No Chimney Cricket
Any chimney wider than 30 inches needs a cricket (sometimes referred to as a 'saddle') to prevent debris and rot building up around the chimney. If a cricket wasn't installed, or was installed incorrectly, it can lead to moisture entering the roof. A chimney cricket helps to direct the flow of water away from the chimney and towards the gutters.
Homeowner guidance:
Prevention: When having work done on your roof or chimney, ensure you choose a qualified and well-reviewed contractor.
Solution: If you're seeing leaks in your home – or perhaps more commonly, damp patches around the chimney area – speak to a reliable roofing contractor. They'll be able to diagnose the problem and provide a fix.
Roofer Guidance:
Prevention: Ensure yourself and any roofers in your company have up-to-date training.
Solution: If a customer is having issues relating to damp around their chimney area, try checking the cricket for any damage – or check that one was installed!
5. Pooling Water
Water shouldn't pool on your roof. Instead, the design of the roof should channel rainwater into the guttering. If water is pooling on your roof, it will increase the weight the roof has to bear, putting more pressure on the building than it was designed for. Pooling water also increases the risk of water seeping through the roof's protection and into your building.
Homeowner guidance:
Prevention: Avoid choosing a flat roof if you're designing your own home, especially if you live in a country with a lot of rainfall. If you do choose a flat roof, talk to your architect about appropriate drainage.
Solution: If you notice water pooling on your roof, you should call a professional to assess why this problem is occurring.
Roofer guidance:
Prevention: Most issues with water pooling come down to design. It's important to install roofs with the proper pitch to allow water drainage, although there are reasons other than the pitch as to why water can pool. If you spot a potential issue when installing a roof, confirm the plans with the architect and offer your professional opinion.
Solution: If a customer contacts you with a water pooling issue, first try to establish why the water is pooling. The solution can only come from understanding whether this is a design issue, or is stemming from another route. For example, when the insulation of roofs rubber roofing membranes become damaged, it can lead to pooling.
6. Flashing Issues
Flashing creates a seal around features on the roof, such as windows, to prevent water entering the building. Problems with the flashing, such as damage or poor installation, will likely lead to leaks during rain. This is a reasonably common roofing problem, especially if the flashing is old.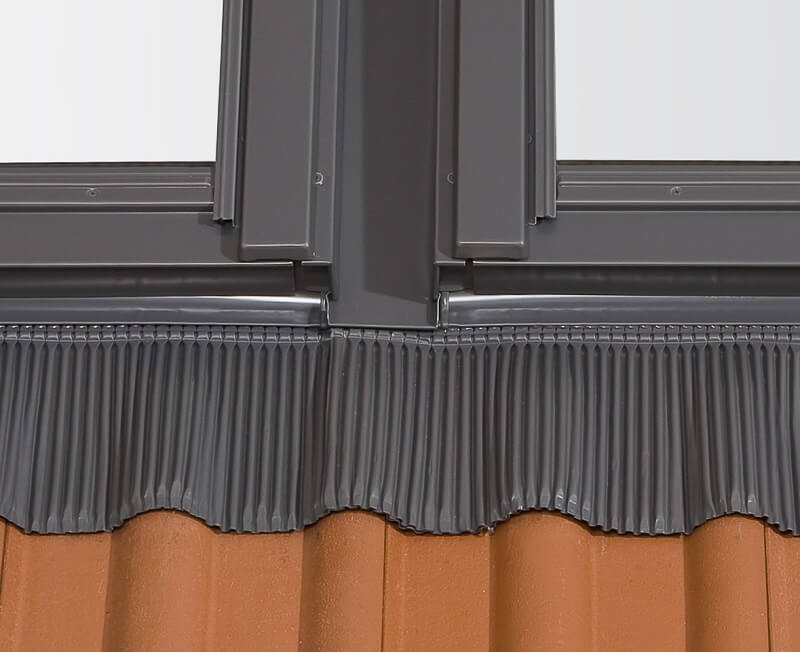 Homeowner Guidance:
Prevention: Choose reliable contractors with experience and good reviews. Experienced contractors will be able to provide you with the correct flashing and ensure it's installed correctly.
Solution: If you're experiencing roof window leaks contact either a roofing specialist or roof window specialist. They'll be able to assess the flashing and see if there are any issues.
Roofer Guidance:
Prevention: Ensure you're using the correct flashing for the roof type and window. For example, slate flashing for slate roofs. Universal flashing is great for corrugated roofs of different material types.
Solution: If a customer is having a leak around an element of their roof, such as the window, check the flashing for any damage or for errors in installation.
You might also find our guides on roof flashing types or installing a roof window helpful.
7. Punctures & penetrations
While not the most common roofing problem, it is possible for extreme weather or debris blown in the wind to break and penetrate the roofing material. While you usually notice a tree branch falling off and breaking your roof, sometimes damage can be more subtle.
Homeowner recommendations:
Prevention: While you can trim back trees, there's little you can do to fully prevent extreme weather damaging your roof. Try to keep your roof clean and in good maintenance.
Solution: If you notice leaks after extreme weather, it's likely that damage has been caused by it. Call a roofer to check.
Roofer Guidance:
Prevention: There's little that can be done to prevent extreme weather affecting roofs, aside from choosing high quality material. For example, all Dakea's roof windows have toughened external glass which helps to prevent damage from extreme weather.
Solution: It will depend on the issue as to the best fix. Sometimes individual parts of the roof might need repairing. If damage is extreme and the roof is old, it might be more cost-effective in the long-run to recommend replacing the roof.
8. Insulation problems
As much as 85% of heat lost in a home is lost through the attic, so insulation is important! If there are issues with the insulation, a home will become less energy efficient and more expensive to keep warm.
Homeowner recommendations:
Prevention: If you're converting your loft, don't forget to talk to your architect or builders about the insulation. Also be aware that stepping on insulation, or storing boxes on top of your insulation will compress it and reduce its effectiveness over time.
Solution: It's never too late to insulate your home. Talk to an insulation company or your roofing contractor about the best solution for your home.
Roofer Recommendations
Prevention: Know the different options available to a homeowner for insulation in storage attics or attic rooms. That way, you can provide the best advice and recommendations for their home.
Solution: Common insulation problems are compaction and reduction of R-value over time. With these, the best option is to replace the insulation.
9. Ventilation
A common roofing problem is poor ventilation. Air helps to regulate moisture and temperature in the roof, preventing mildew build-up, among other issues.
Homeowner Recommendations:
Prevention: In unoccupied attic rooms, consider installing a skylight. These help to provide ventilation.
Solution: If you notice your attic is damp, you might have a ventilation problem. Call a specialist to help diagnose the issue.
Roofer Recommendations:
Prevention: Ensure roofs have a space near the base (near the soffits) and at the top (near the ridge) to provide ventilation. If you're converting or building an attic room, install openable roof windows.
Solution: If a customer is struggling with ventilation in their loft, discuss with them the possibility of installing a skylight window. These promote passive ventilation, but also can be opened for active ventilation.
10. Membrane shrinkage
The protective membrane that sits below the roof tiles can shrink when exposed to UV light (present in sunlight). If roof shingles are pulling away from the roof, it could be a sign that the membrane is shrinking.
Homeowner Guidance:
Prevention: Maintaining your roof is the best way to prevent this from occurring, including replacing any tiles that are missing or damaged.
Solution: If you think the membrane on your roof might be shrinking, call a roofer for a professional assessment.
Roofer guidance:
Prevention: Not all membrane materials shrink, so selecting quality materials can help to prevent this problem.
Solution: If the membrane has shrunk, it will most likely need replacing.
11. Blocked drainage
Blocked drains and gutters are usually caused by leaves, a build up of moss or other debris. It's a common problem for them to become blocked, which leads to water pooling or gathering in places that aren't designed to be able to deal with it!
Prevention: As a homeowner, you should either clean your gutters yourselves or have them cleaned periodically – ideally twice a year.
Solution: If your gutters are already blocked, you will need to have them cleaned!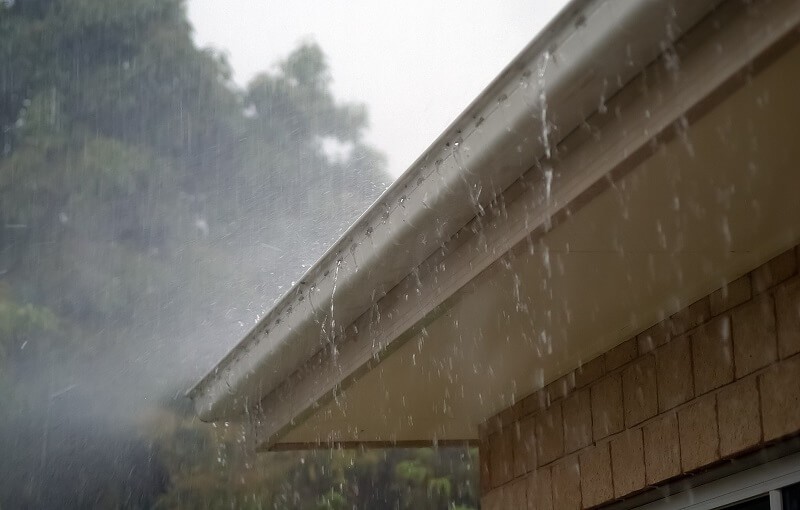 12. Maintenance
Most common roofing problems start out small but, by going unnoticed or undealt with, become more costly to repair. Improper maintenance is therefore one of the biggest problems!
Homeowner Guidance:
Prevention: Inspect your roof regularly to look for any missing or broken tiles, a build up of moss etc.
Roofer Guidance:
Prevention: When working with a customer, recommend that they check their roof regularly and provide tips on maintenance.
These are 12 of the most common roofing problems, but there are others! If you are a homeowner and have a problem with your roof, you should always call a professional to assess it.