Poorly Installed Roof Windows or Skylights
In some instances, poor installation of the roof window or skylight can cause problems with leaking. If you're a homeowner and notice leaking shortly after having a window or skylight installed, you should contact your installer and ask them to return to fix the problem.
If you're looking for a professional window installer, try exploring our 'where to buy' page.
Broken Closing Mechanism
When you examine your window, if it's openable, check that there's nothing stopping the window from closing fully, such as twigs, leaves or other debris. Also check that the closing mechanism works properly. If it's damaged, the leak could be caused by the window not sealing when it closes and leading to dripping water.
How to Repair
If it's a blockage causing the problem, simply remove any debris from the window. Where possible, identify the cause of debris build up and deal with it to prevent further problems. Sometimes this won't be possible – such as wind blowing leaves onto the roof – but other times it might be – such as tree branches hanging over the roof area that need trimming or removing.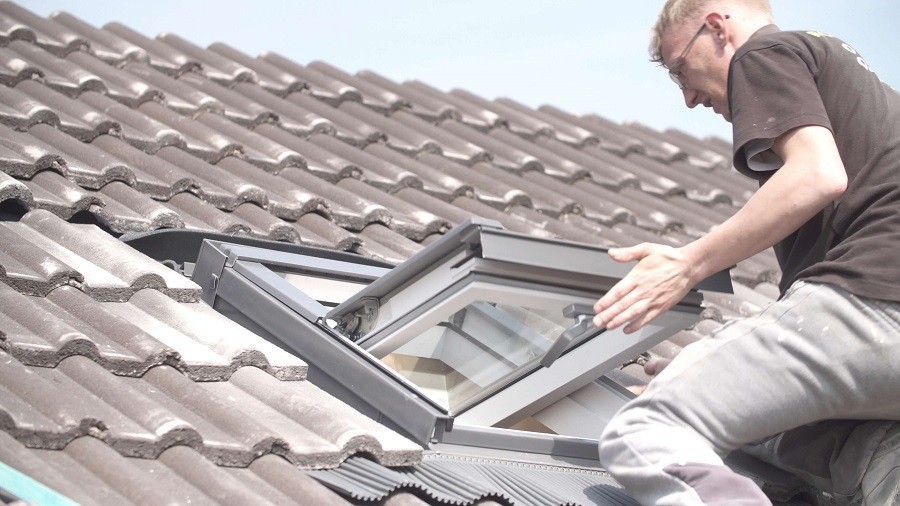 Roof Leaks
Sometimes, dripping water from a leaking roof window or skylight is actually caused by a leaking roof. The water coming in from the roof can run to the roof window or skylight and drip from there, making it appear like the window itself is the problem. You are also more likely to see water staining/damage around the window if the actual roof is leaking. Roof leaks are commonly caused by damaged slates, tiles or other roof coverings, particularly if you have an older roof and if there has been recent bad weather such as strong winds.
To diagnose this problem, you need to inspect the roof around the skylight. Look for any missing or damaged tiles, slates, roofing sheets and so on.