Building Regulations regarding your Bathroom Loft Conversion
As stated above, you will typically not require any planning permission to convert your loft to a bathroom, but you should be aware of the current building regulations that may affect you.
One of the most important regulations that you will need to follow is fire safety. If you are completely renovating the room, a fire-safe door would be a great addition to the bathroom conversion to minimise the spread of fire if one ever occurred.
One key regulation that may affect you is if your loft is entered by a retractable staircase or ladder. This will not pass the building regulations standards, as they do not deem them safe in an emergency situation. Installing a fixed set of stairs or spiral staircase would help your home pass building regulations and ensure you're safe.
More information on the building regulations can be found here.
Party Wall Act
For people who live in a semi-detached or terrace house, you should be aware of the Party Wall etc. Act 1996.
The act is an agreement between you and your neighbours confirming the work you are going to have completed on your property. Even though the work will not be completed in your neighbour's home, they may still hear/feel the labour of your work, so they need to be notified correctly.
Party Wall documentation can be easily found online and will have to be signed by your neighbours before work can take place.
Plumbing Requirements of a bathroom in a loft conversion
When converting a bathroom into a loft, you have to take into account the additional plumbing requirements you may need. In this section of the article, we will cover some of the most important processes you will need to consider when converting a loft to include a bathroom.
Do you have the Correct Water System?
When your home was first built, the builders and plumbers wouldn't have planned for a bathroom in the loft, so don't be surprised if you have to move some things around before the real work starts!
Older properties have a gravity-fed system, where the unit uses gravity to send the water around your home. The issue with these types of systems is that they can't travel upwards. If you're planning on installing a shower that is higher than your water system, you will have issues.
We would advise you to see if you could move your current water tank to an area higher than your shower, so you can still keep your gravity-fed system.
If your new shower would be able to access cold water, even if not hot, then you should take advantage of an electric shower that will only heat up the water you require.
If you do not have the space or height for a full shower, you could look into the possibility of creating a wet room. Making a wet room would remove the need of having a lifted shower tray and glass frame, saving you precious space. For more information regarding wet rooms, be sure to call a local plumbing specialist.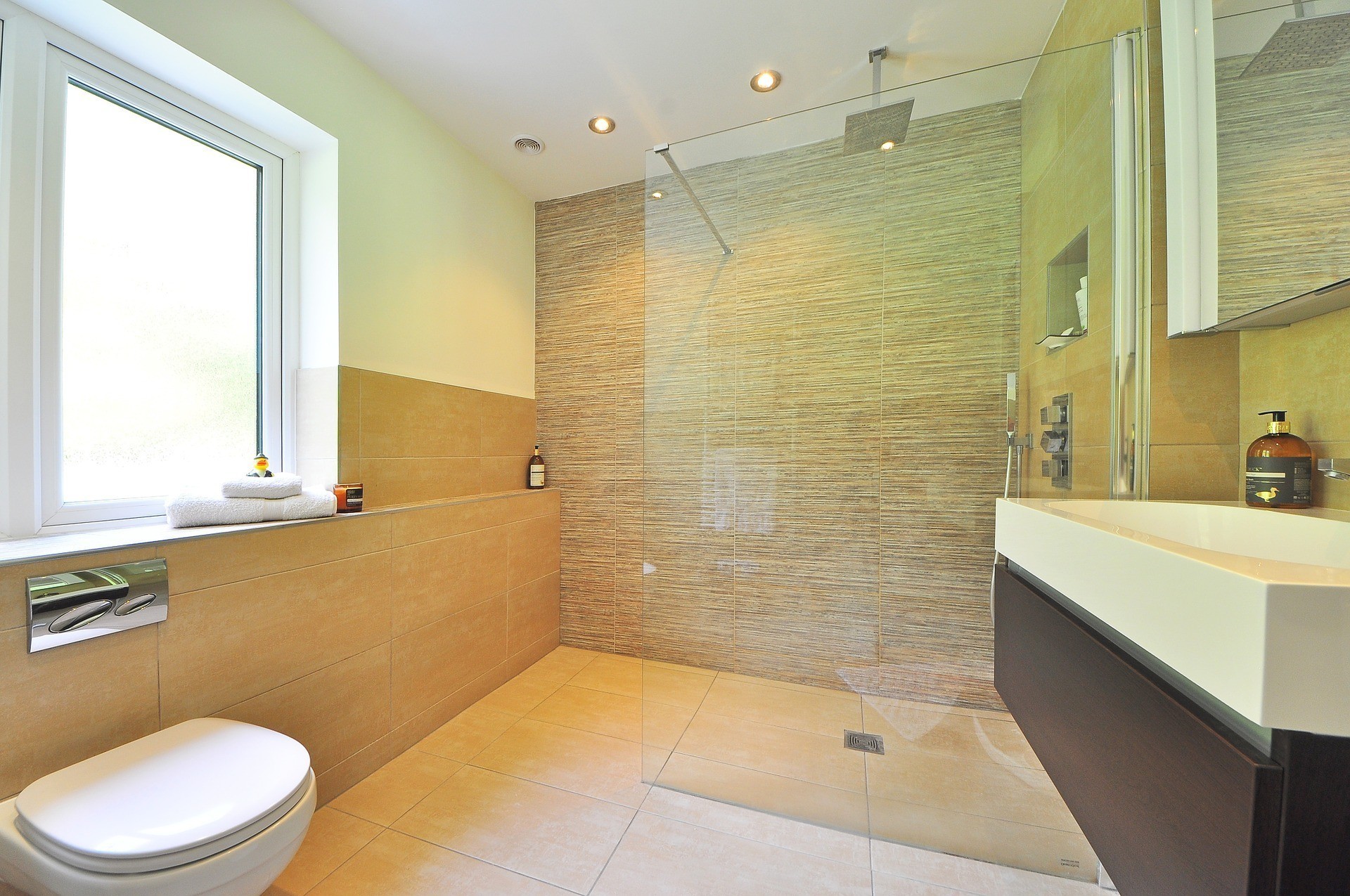 Where are your pipes located?
Before planning your dream bathroom loft conversion, you should be aware of the location of your water pipes.
The more pipes that need to be extended or moved means the higher the price of the job. We would advise seeing if you can fit your new bathroom in with minimal pipe changes to keep costs down. A trusted plumber should be able to estimate how much this would cost you.
Keeping your bathroom warm
You may be thinking, "how am I going to stay warm in my cold attic?" Well, there are a few things you can do to make your attic or loft nice and toasty without the fear of mould growth or crazy heating bills.
Find out more about tackling mould in your attic.
Insulation
Insulating your bathroom loft is vital to keep valuable heat in, and bills down, but how can you properly insulate your new room?
The Energy Saving Trust states that around 25% of generated heat will be lost through the roof if it is poorly insulated, so it pays to be aware of the quality of your insulation.
Attics that were previously used as a cold loft, should have all previously installed floor insulation removed, as heat in the house now wants to reach your attic. The next step is insulating your roof, chimney, and/or walls.
If your attic contains stud walls that are going to be covered in the conversion, we would advise you to fill this empty space with foam insulation to keep heat in your home.
For more insulation tips, check out our article, 'How to insulate an Attic Room'
Attic Room Windows
When renovating your attic space, a roof window is a fantastic idea, but you may be worried about losing heat through the glass. Here at Dakea, we offer a triple-paned, Ultimate Energy roof window that helps retain heat and lower energy bills, whilst keeping out unwanted noise with our state-of-the-art noise block technology.
Our PVC roof windows are excellent choices for bathrooms in a loft conversion, as the PVC material is water-resistant, eliminating the worry of moisture affecting the wood.