Knowing when you are able to make changes to a house using permitted development can be so useful, especially as a housebuilder and installer.
Dakea, roof window manufacturers, work with builders, roofers and other professionals. We've broken this down by common projects so you can find the information on permitted development that you need. Skip to: loft conversions, extensions or replacing windows.
What is Permitted Development?
Permitted development rights (PD rights) allow people to improve or extend their home without the need to apply for planning permission. They apply to many common projects for houses, but they may not apply to flats, maisonettes or other buildings.
PD rights can bring significant benefits to anyone who wants to undertake a project to improve their existing home or is looking to maximise the potential of a new investment, without the trouble and time of applying for planning permission.
What properties include permitted development?
The current house also must have certain qualities that allow it to be eligible for permitted development. The property must:
Not be a building containing one or more flats, or a flat contained within such a building.
Not already have additional storeys added to it under permitted development rights.
Not have changed to be used as a house (from a previous non-residential use) under permitted development rights.
Not built as a 'New Dwelling House' under permitted development rights.
Permitted Development in Loft Conversions
Converting the loft of a house is considered to be permitted development (not requiring planning permission) subject to some conditions and limitations.
Permitted development is only allowed for loft conversions if the enlargement of a dwellinghouse (a house used as a residence not for business) consists of an addition or alteration to its roof.
However, permitted development is not allowed in loft conversions if:
Any part of the dwellinghouse would, as a result of the works, exceed the height of the highest part of the existing roof.
Any part of the dwellinghouse would, as a result of the works, extend beyond the plane of any existing roof slope which forms the principal elevation of the dwellinghouse and fronts a highway.
The cubic content of the resulting roof space would exceed the cubic content of the original roof space by more than:
– 40 cubic metres in the case of a terrace house, or
– 50 cubic metres in any other case
It would consist of or include:
– The construction or provision of a verandah, balcony or raised platform.
– The installation, alteration or replacement of a chimney, flue or soil and vent pipe.
If these are not met, an application for Householder/Full Planning Permission will be required.
For more information, read our in depth guide on how to convert a loft.
Permitted Development in Conservation Areas
Conservation areas often have different permitted development rights. They still exist in these places, but they often have small differences due to 'conservation area consent'. These are tailored to each area and can limit things including replacing existing windows and doors, for example. You will be best contacting your local planning authority.
Permitted Development Rights for Extensions
Similar to loft conversions, an extension or addition to a house is also sometimes considered to be permitted development (not requiring an application for planning permission), as long as certain limits and conditions are met.
The conditions that must be met are that:
There is no cladding on the exterior of the house
No more than half the area of land around the original house would be covered by additions or other buildings
No extension forward of the principal elevation or side elevation fronting a highway
Materials to be similar in appearance to the existing house
Side extensions to be single storey. Width of the side extension must not have a width greater than half the width of the original house
Side extensions to have a maximum height of four metres and width no more than half that of the original house
If the extension is within 2m of a boundary, maximum eaves height should be no higher than 3m to be permitted development
Maximum height of a single-storey rear extension of 4m
Maximum eaves and ridge height of extension no higher than existing house
If you are unsure as to what is included in permitted development rights, please visit the Planning Portal website or speak to an expert.
Permitted Development For Replacing Windows
Most houses have permitted development rights, which make it possible to replace existing windows or create new windows without requiring planning permission from the council.
Homeowners can generally do the following with permitted development:
Repairs
Maintenance
Minor improvements, such as repainting window and door frames
Insertion of new windows and doors that are of a similar appearance to those used in the construction of the house
Installation of internal secondary glazing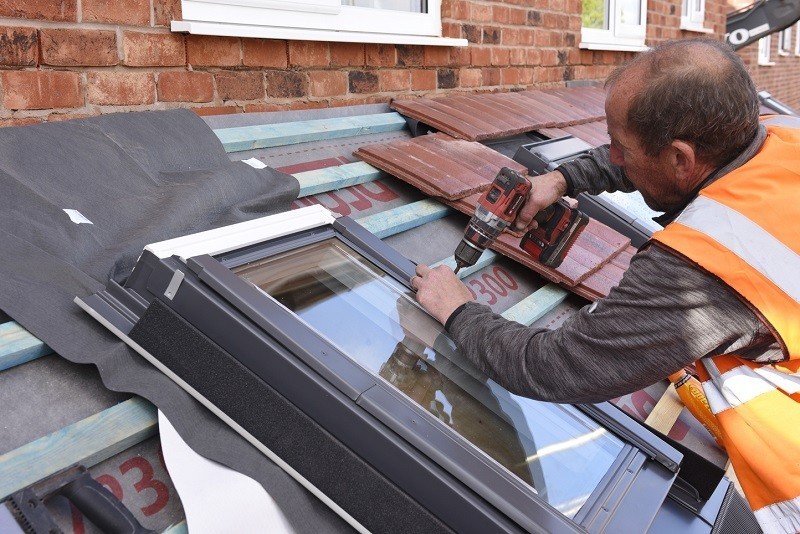 If you need more guidance on permitted development, you can visit gov.uk.