Window restrictors are a legal requirement when individuals who are at risk of falling, or require care, can gain access to the window. By adding window restrictors to the window, you then minimise the risk of injury. Windows with restrictors can only be opened by 100 mm or less.
What are window restrictors?
Window restrictors are a safety precaution product which connect to window frames, preventing windows from being opened past a specific point. They typically only allow the window to be open by 100 mm or less.
Locations that window restrictions are needed
The regulations around window restrictors change from building to building, so we will cover a few building types you will find window restrictors.
Schools
As schools have a due diligence to their students and their safety, you will be able to find numerous window restrictors in school buildings. This will include universities, primary schools and secondary schools.
This will be especially true for school buildings that have multiple floors.
Hospitals & Care homes
In 2013, the government sent out an alert regarding window restrictors in hospitals and care homes.
This alert detailed that a comprehensive audit had to take place in all hospitals and care homes around the UK to check windows and restrictors for potential dangers. It was issued after an at-risk person fell from a second-storey window of a hospital with inadequate window restrictors.
This report stated that all window restrictors should adhere to these recommendations;
Windows should not exceed a 100 mm opening
The restrictor can only be disengaged with a special key or tool.
All current window restrictors should be reassessed.
Windows without restrictors to be assessed to see if they need to be installed.
Multi-storey buildings
It is not a legal requirement for all multi-storey buildings to have window restrictors, but we do recommend installing restrictors where there is a possibility of someone harming themselves.
Rented properties
Although window restrictors are a great way to improve the safety of your tenants, window restrictors are not legally required. Many organisations and tenants will encourage you to install them, especially if children or at-risk individuals are living in your property.
Do You Need Restrictors for Roof Windows or Skylight Windows?
As mentioned above, window restrictors are not a legal requirement for houses with roof windows or skylights, but they can be a great addition for families who want to minimise the risk of falls. Window restrictors can be easily installed onto Dakea's roof windows and skylight windows.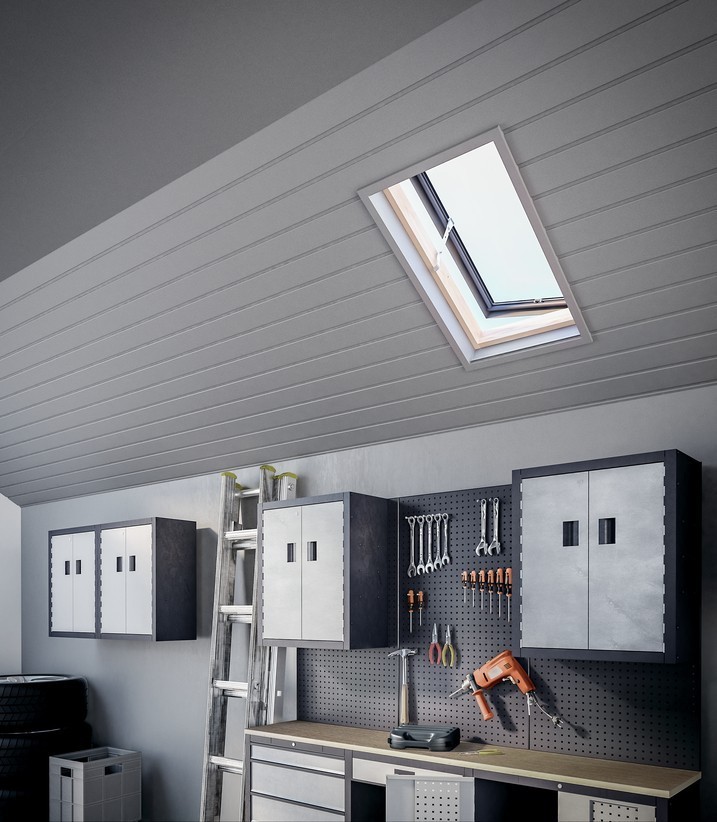 Our Control & Control+ skylight window comes with an opening restrictor, so you can conveniently fix your skylight window to an open position you are comfortable with.
For more information, please contact us today.