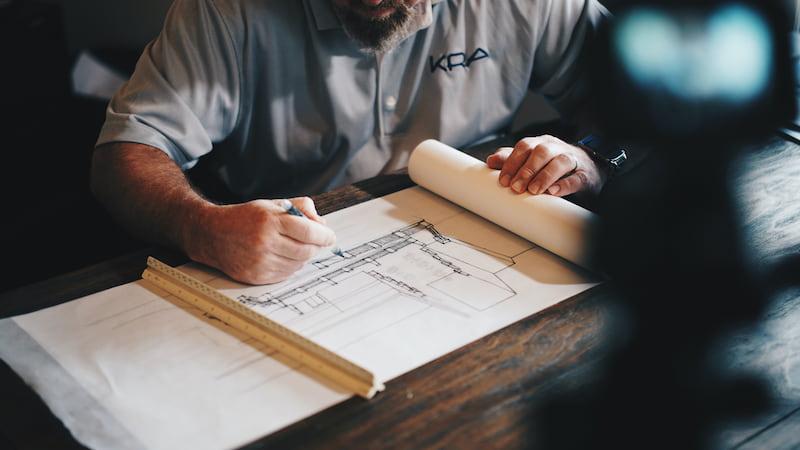 When it comes to developing a project to design or remodel your home, the process can be quite stressful, and choosing an architect isn't a decision that should be made lightly. The architect plays a pivotal role and acts as coordinator of the project by problem-solving, project managing and keeping both the budget and timescale on track.
To assist in the process of choosing an architect, we have set out some guidelines which we hope will help to steer you in the right direction.
Do you need an Architect?
There are many projects that are restricted in their scope of work due to the nature of the project itself, or whether planning permission is required.
For example, a loft conversion can often be fully managed by a loft conversion company as they are specialists in that line of work, or an infill extension can often be fully managed by a builder who specialises in that line of work.
However, if planning permission is required, then that usually requires the skills of an architect. Even then, don't instruct an architect too soon. Make sure you are satisfied with your vision and how it will enhance your home and lifestyle. Don't follow a trend or invest a huge sum of money to implement a trend if it is not conducive to your lifestyle. And don't increase your floor area just to increase the value of your property. It must be a practical solution to support your vision of better living.
Before contacting an Architect
Decide on what the ultimate purpose of your proposed project is intended to be, with regard to both your current and future needs. Focus on what you want to achieve and develop an outline brief containing a list of requirements, where you have drawn inspiration from, a rough timescale and of course, a budget.
It is also important to note down any problems, obstacles or barriers that may influence or directly affect what you want to achieve. For example, your house may be a listed building or access to the site may be restricted.
Choosing an Architect
There are many architects and architectural consultancies out there, so the initial search for a suitable candidate may seem quite daunting. The key consideration is to ensure that you identify an architect who has the appropriate qualifications to support you on your project.
architects should be registered with the architects Registration Board (ARB) to be able to call themselves Chartered architects and architectural technologists should be registered with the Chartered Institute of architectural Technologists to be able to call themselves Chartered architectural Technologists.
Are they a qualified RIBA Architect?
The term "architect" is actually a protected term, and one that someone needs to be officially trained and qualified from the Royal Institute of British Architects (RIBA) to use. Some people may get around this by calling themselves architectural technicians or designers.
This doesn't necessarily mean that they aren't professional or will do a bad job, but being an official RIBA architect means that the work they do has to be up to a certain standard, and their process must include certain steps, such as:
They must employ a required number of individual RIBA Chartered Architects
Have the correct Professional Indemnity Insurance in place
Utilise an effective Quality Management system
Have in-depth Health and Safety and Environmental policies
RIBA architects are expected to follow the RIBA Code of Practice
Both of these disciplines have the skills and knowledge to develop your brief into a working project, but please note that an architect will have a greater understanding with regard to aesthetics, concepts and design, whereas the architectural Technologist will have a greater understanding with regard to detailing and construction and usually forms the link between concept, innovation and realisation.
Consequently, if you are after a one-off bespoke dream project, then an architect is for you, but if you have a good idea of what you want, then an architectural technologist may be more suitable. Ask to see portfolios of their work with testimonials from customers to satisfy yourself that they have the skills, knowledge and experience to support your project. You may end up finding a practice that employs a lead architect with a team of architectural Technologists. Perfect.
Working with an Architect
Most architects and architectural consultancies offer a one-off consultation to provide guidance on all aspects of a project from concept to completion, so it is important at this stage to outline your aspirations so that they can gain a thorough understanding of your objectives. It is important to explain your desired outcomes clearly, citing sources of inspiration or explaining the rationale behind your thoughts and aspirations, which will help the architect to appreciate the background to the project.
The architect should be capable of providing their immediate thoughts and design/technical recommendations to enhance your concept. It is important to take note of these suggestions for future reference. However, if the architect proposes something that doesn't align with your preferences, then you should express your concerns as soon as possible, rather than later. It is essential to be precise about your likes and dislikes instead of accommodating ideas that don't genuinely appeal to you. By ensuring a mutual understanding of your requirements early on, you can save time and reduce complications as the project progresses. It is also important to be clear about timescales and budget, to ensure that the development of the project is not compromised by the lack of time or money.
Always remember that this project is yours, and the priority of the architect is to ensure your satisfaction with the final outcome.
Does the architect have builders that you would recommend?
Skilled architects can suggest reputable general contractors in your vicinity, who have a track record of successful, high-quality work, and assist you in assessing their portfolios and proposals. They may even recommend reliable contractors, builders and subcontractors they have collaborated with in the past. This can be advantageous, as it may offer the benefits of a more cohesive team that has a proven track record.
This is advantageous for homeowners as it eliminates the need for an extensive search to find a suitable contractor. However, it is important not to settle on the first contractor you encounter. It is advisable to obtain multiple bids, which can provide you with leverage and negotiation opportunities when making your final selection.
Keep in mind that the builders recommended by the architect may come at a higher cost. In such cases, you will need to evaluate whether paying a premium is justified and aligns with your priorities.
Types of services an Architect offers
All architects are able to offer all services relating to the development and execution of a project. However, it is important to ensure that you engage someone who has the set-up and specialist expertise that will provide maximum support for your type of project, and are able to:
Develop the initial concept design
Conduct feasibility studies
Prepare planning applications
Create comprehensive construction drawings
Source and evaluate contractors and consultants
Oversee contract administration
Provide project management during the construction phase
Having an architect who offers these services means that your project is more likely to remain on track, and be completed successfully.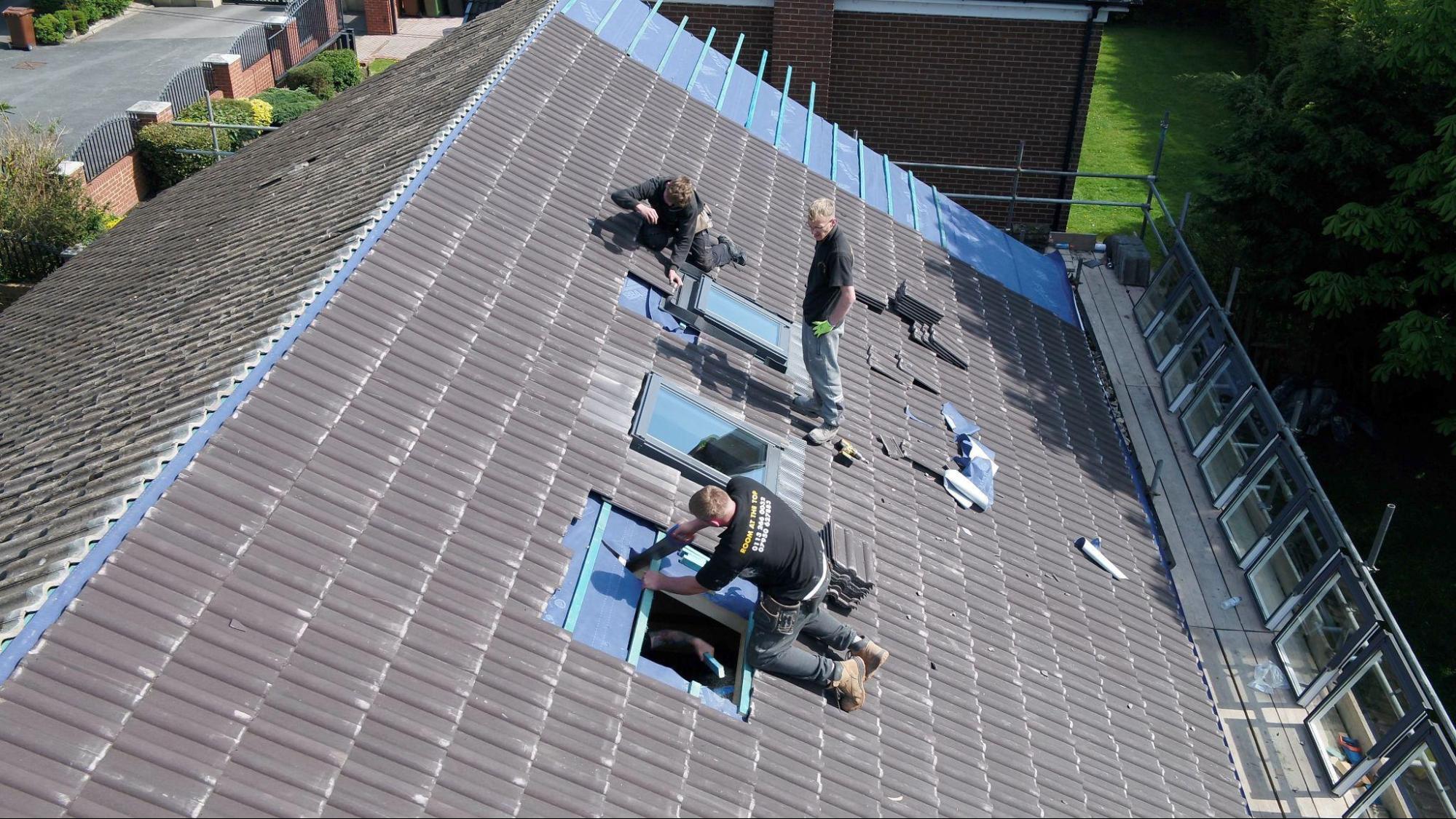 Is your portfolio of work available?
Before finalising your selection or acting upon recommendations from friends, it is likely that you have already reviewed an architect's work online. However, during your initial meeting, make a point to request the architect to present their portfolio of past projects.
In addition, inquire about obtaining a list of previous clients, references, or testimonials. If provided, take the opportunity to reach out to these references and verify the architect's work. Specifically, ask about their responsiveness, problem-solving capabilities, communication skills, and whether they adhered to agreed-upon timelines and budgets.
Appointing an Architect and fees
Once you have selected a preferred architect, it is important to discuss and agree on the scope of services and the obligations of each party. This should be set out in writing as a formal agreement, which will also include details of the fee and a schedule of payments.
architect fees can vary depending on location, project complexity and the level of service required. Some architects will charge on a percentage rate of the build cost of the project, others may charge on a fixed price or on a time charge basis. It is important therefore to review the likely input of the architect against the proposed fee before making a decision. Please be aware that any agreed fee will be subject to change if the scope of the project changes significantly.
Additionally, ask about other expenses that need to be budgeted for, such as fees for structural engineers and other specialist consultants, planning fees, building regulation fees etc.
It is recommended that you agree to a contact person from the start, and make sure that you clearly understand the designated contact's level of involvement from the beginning, including whether they will be the sole point of contact or if other team members from the firm will be involved as and when necessary. Agree on the frequency of any progress updates, so that you are kept informed throughout the process, allowing both parties to align and be aware of their respective responsibilities.
Establishing these communication channels and a shared understanding of the project's management and reporting structure will contribute to a successful collaboration.
Recommendations
The architect can usually suggest reputable consultants and builders in your area, with whom they have a proven track record of successful, high-quality work, or have collaborated well with in the past. This can be to your advantage, as it may offer benefit of a more cohesive team that has a proven track record and eliminates the need for an extensive search to find suitable consultants and contractors. However, it is important not to settle on the first recommendations and it is essential to obtain several quotes (minimum of 3) which can provide you with negotiation opportunities before making your final selections.
How DAKEA can help inspire your next project
Before your search for an architect, it is useful to have a clear and accurate vision of your project aspirations and of what designs, features and inspiration you want your project to be based upon. At DAKEA, we have a range of articles that can help inspire your ideas, from creating attic bathrooms, to converting your garage loft into a homely space.
Additionally, being aware of the benefits that roof windows can provide, such as improving daylight and the air quality of your home, means that you can request your architect include them in the design process, letting you have features that are both stylish and functional.
The above is just an outline of the important considerations and services provided by an architect. A more detailed list will be developed specifically for your project where you can itemise and agree with your appointed architect. And don't forget, you can engage an architect for any of the stages you need for your project to be successful.
Frequently Asked Questions
What do you need to tell an architect?
There are 5 main areas you need to inform your architect about before starting a project:
The timeframe you would like for the work to be completed in. If you have a strict timeline, some elements may need to be compromised which would delay the project.
The budget that you have in mind for the project. Materials, labour and design elements need to be kept in line with the budget, so having this from the start informs an architect of what they can achieve.
The quality of the overall project, is based upon the areas you value. This could be the materials used or how a space is utilised. For example, a meticulously designed kitchen is great for some people, but would be a waste of time and money for others.
The priorities you have going into the project. Does the project need to be completed no matter what by a certain date? In which case, choosing cheaper and faster production methods may be necessary. Or the opposite could happen, it depends on your personal circumstances.
The constraints that need to be considered. This could range from your house being a listed building, to wanting to block out the sound of a neighbour's noisy dog. In a worst-case scenario, it could be accounting for major challenges with the terrain, which will need special equipment and planning permissions. It's better for an architect to know these from the start, so they can plan accordingly.
Can an architect increase their fees?
The short answer is yes, an architect can change their fees if the scope of the project changes significantly. However, normally, there is a flat rate, often expressed as a percentage of the total build, which can range from 3% to 15%. The amount your architect charges, should be clearly stated in a contract, and should include any conditions where the price can be changed.